Please note that you may have to provide your 3rd party IPTV provider some additional information like your Virtual MAC in order the provider to activate your subscription on their side, otherwise you may face the "STB Blocked" message. In this case you should provide your Virtual MAC, which can be found in "Device info" menu from the app Systm Settings. This article will show you the steps how to find your Virtual MAC.
Open the app on your device. You will see the following message after a few seconds:</p>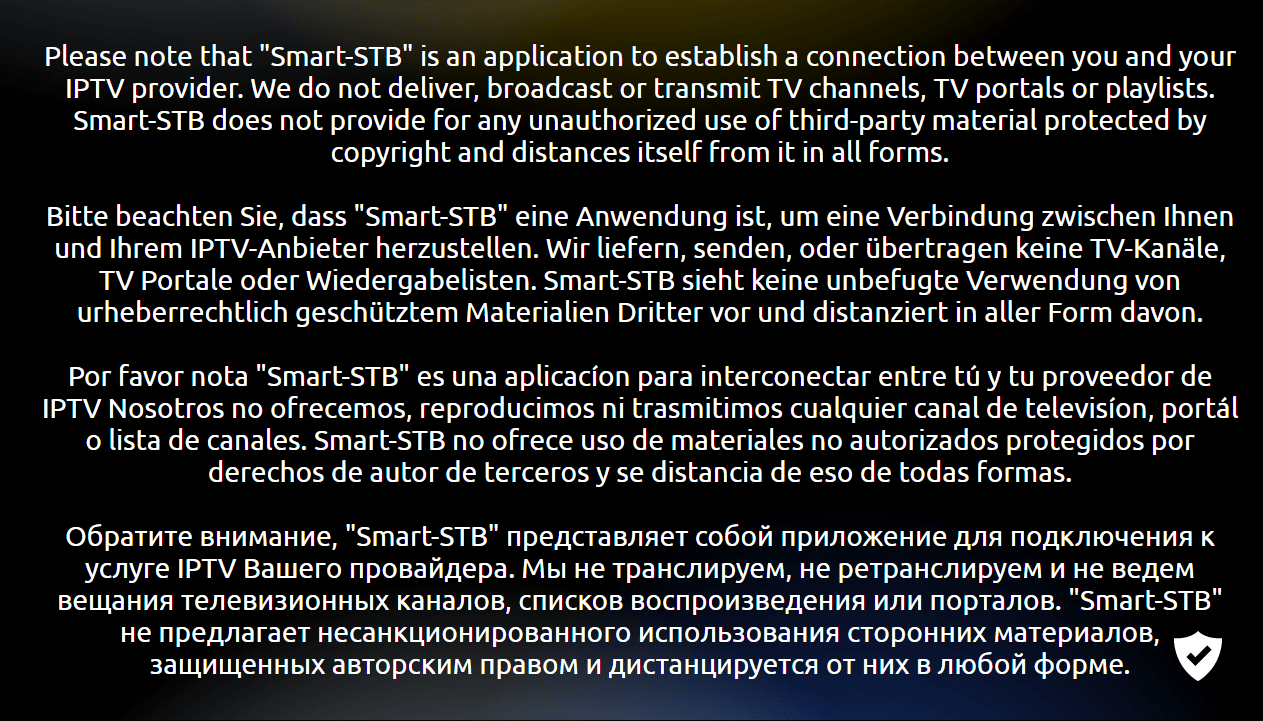 When you see the disclaimer message you can click the "OK" button on your remote ot tap on your screen if your device is touch-capable to skip that section or alternatively you can wait around 10 seconds to be redirected to the next screen: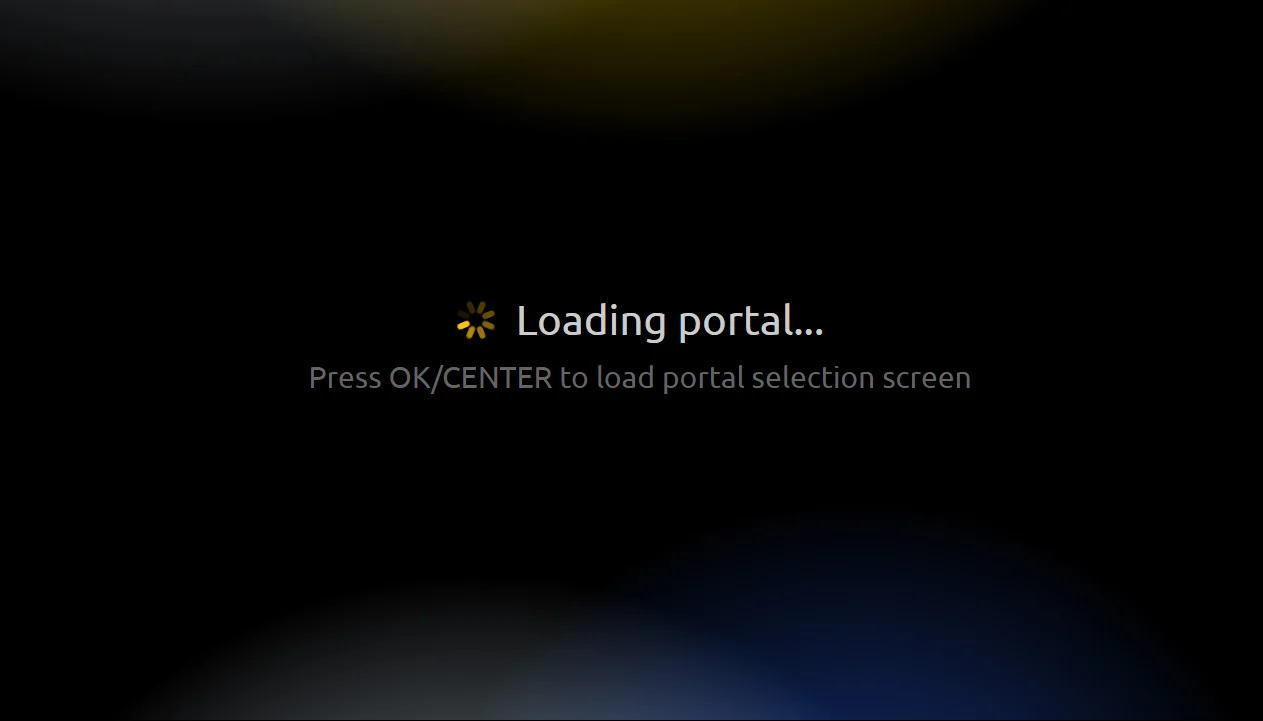 When you see this screen you should press "OK/Center" button or tap anywhere on the screen if you are with touch-capable device so you can see the Portal menu where you can also find the app Settings: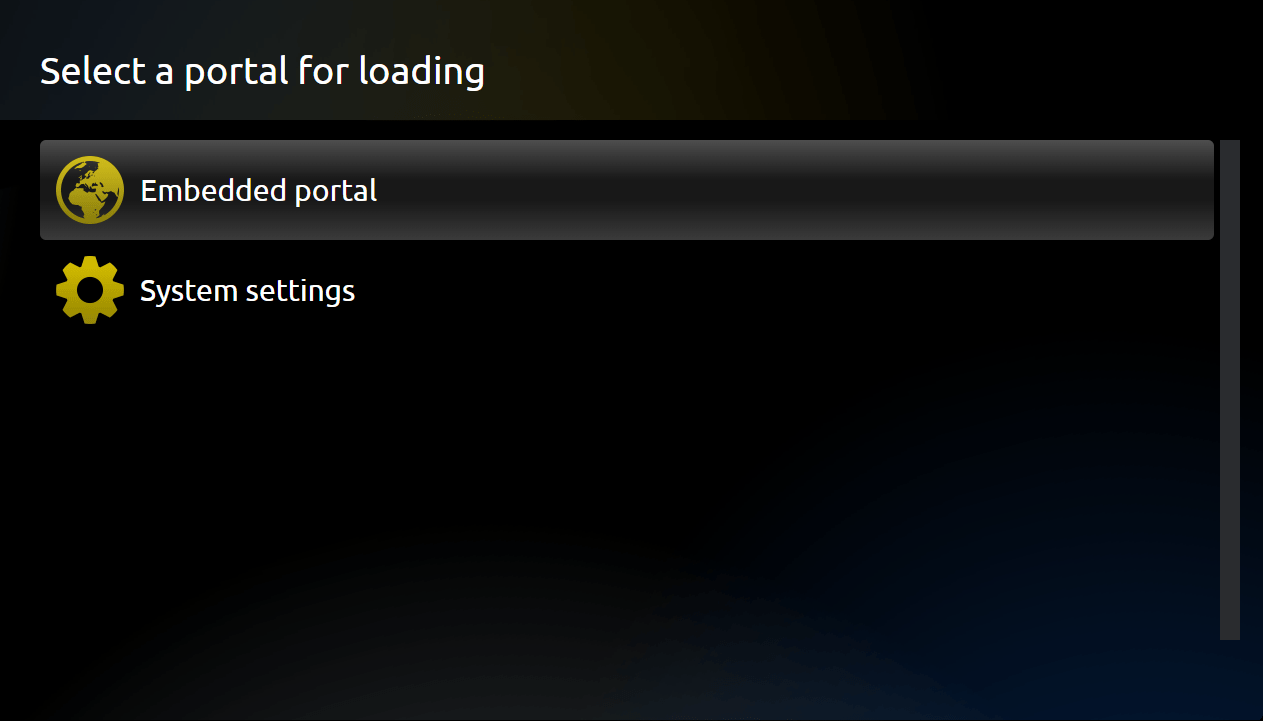 This is the main portal menu where you can see the portals you have and open the app Settings. In order to see your Virtual MAC you should navigate to "System settings":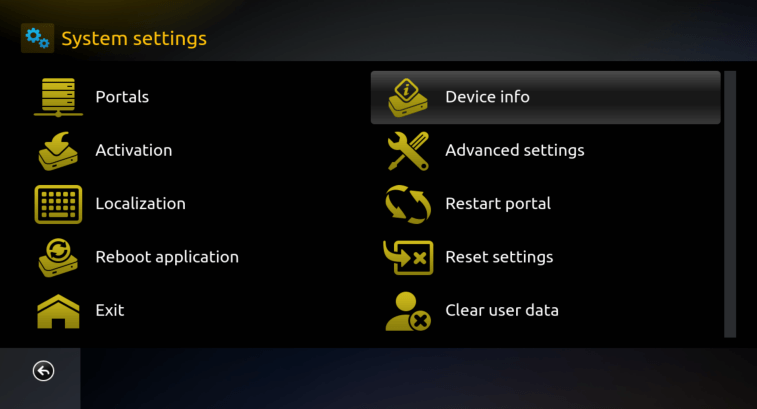 The System settings menu will open where you can find more information about the app and do some further and additional settings. You should then nagivate to the "Device info" menu and the following information will appear: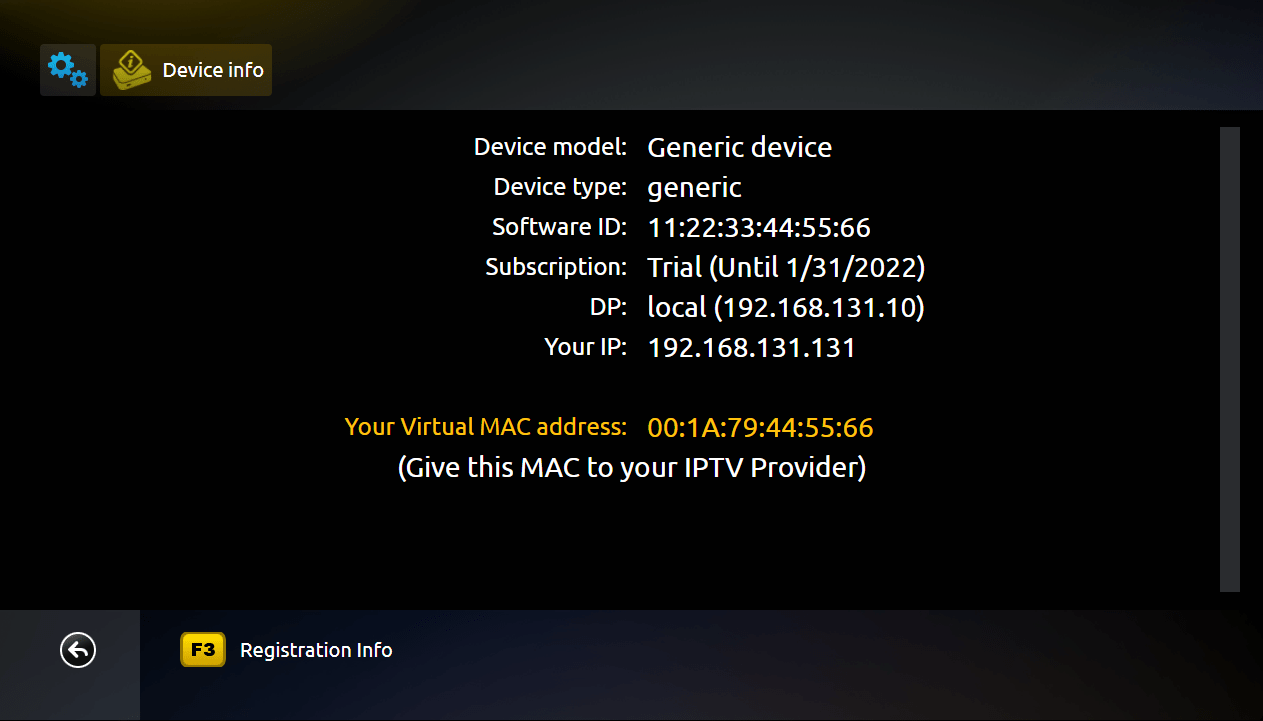 (Example device, information on above picture is for demonstration purposes, please do NOT enter this on our app and site!)
In the middle of the screen you can find your Virtual MAC address which you should give to your 3rd party IPTV provider to activate your TV subscription on their side.
Please note that Virtual MAC is only used by IPTV providers to manage your subscription with them, you only need it for your 3rd party IPTV provider, if you want to manage the app licensing you should ONLY use your Software ID which can also be found on the screen showed above!